Meet Your Team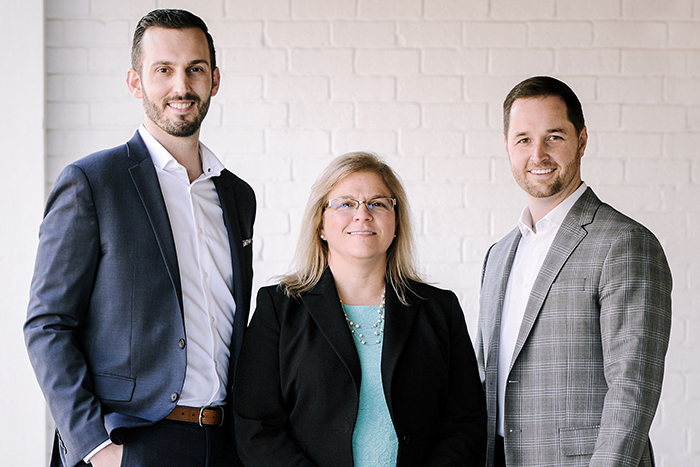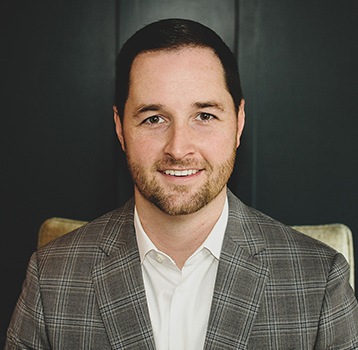 Daniel P. Burke, CFP®, C
h

FC®
President
Daniel Burke is a CERTIFIED FINANCIAL PLANNER ™ professional and the President of Burke Financial Group, LLC, a fee based financial planning practice.
Daniel began working in the financial sector in 2009. In just a short time, he became a Partner for a large Fortune 100 company, where he was twice named Partner of the Year in 2011 and 2012. After almost 4 years of working in management and gaining valuable expertise in the financial sector, he established the Burke Financial Group, LLC in 2014 that specializes in working with medical professionals and corporate executives.
Education
Daniel grew up in Middle Tennessee and earned a degree in Finance from the University of Tennessee at Martin, and a Certificate in Financial Planning from Belmont University.
Family
Daniel lives in Brentwood, TN and is married to Liz, a Psychiatric Nurse Practitioner with her Masters and Doctorate from Vanderbilt University. They have two young children named Hudson and Lucy.
Designations
CERTIFIED FINANCIAL PLANNER® - For more than 30 years, the CERTIFIED FINANCIAL PLANNER™ certification has been the standard of excellence in financial planning. CFP® professionals meet rigorous education, training and ethical standards, and are committed to serving their clients' best interests today to prepare them for a more secure tomorrow.
Chartered Financial Consultant® - Designed for immediate, real-world application, the financial planning strategies taught in the Chartered Financial Consultant®(ChFC®) program prepare designees to advise a full range of potential clients on a diverse set of financial matters.
Speaking
Daniel also conducts educational sessions on financial planning for the following organizations:
Memphis Medical Society
UT Health Science Center medical school
Nashville Academy of Medicine
Heritage Medical Associates
Conducts presentations for students at both major medical schools in Nashville
Lipscomb School of Pharmacy
Trevecca Nazarene University Physician Assistant Program
Enterprise Rent-A-Car
Justine Stump
Director of Operations
Director of Operations, Justine Stump, joined the Burke Financial Group, LLC in 2014. While at a large financial services firm, she accrued many years of experience working with financial advisers and handling various aspects of administration. Her main areas of expertise include the underwriting process, client management, and supervision of office procedures. She has a positive attitude, excellent work ethic, and is an essential part of the company. She enjoys getting to know our clients and making them feel like a member of the BFG family.
Justine grew up in Northern Indiana then moved to Nashville in the mid-1990s with her husband Ron and three daughters. She enjoys spending time with family, traveling, running, and cheering on the Nashville Predators hockey team! The year 2020 brought a new stage of life for Ron and Justine…becoming first time grandparents! This next adventure will bring joy and lots of road trips to spend time with the grandchildren.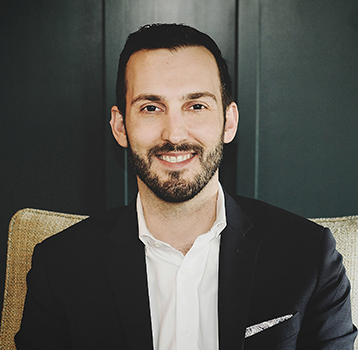 Beau Welsh
Director of Planning
Director of Planning and Associate Financial Advisor, Beau Welsh, was hired by Burke Financial Group, LLC in 2019. His attention to detail has developed into a passion for the planning process and a devotion to being a lifelong student of the financial industry. Beau and Daniel work together on a daily basis to design financial solutions based upon client goals and objectives.
An Arizona native, Beau graduated with a bachelor's degree from the University of Arizona in 2010 and moved to Nashville the same year with a guitar on his back and a camera in his hand. He came looking to be the next Bob Dylan or Stanley Kubrick, but instead of stardom he found a wonderful city with a unique culture and fantastic people. He currently lives in East Nashville with his wife Cora and his seven-year-old son, Jacob. When not conducting business in the office or on the golf course, Beau loves watching classic films with his family and teaching his son how to play guitar and piano. He considers it a blessing to come to work every day with a strong sense of purpose and work with such amazing clients.