For Medical Professionals
Through our partnership with Generational Financial, we offer boutique services to medical professionals. We understand the challenges and opportunities you face are unique, so we're here to come alongside and empower you with the expertise and resources you need to develop financial strategies you can be confident in. To learn more about Generational Financial and how we can serve you, please click here.
Proudly Working With the Following Organizations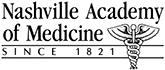 Financial Wellness program
Check out an overview of our program to see if it's
right for your organization.
Student Loan Debt?
Click the button below to find helpful tips on paying
down your student loans.